Dear players,
A new update (version No.1.29.0) for Legend of Ace is ready.
In preparation for this new version, servers will be offline for 3 hours.
---
►【New Function】
-Battle Pass (Complete quests to level up Battle Pass and get lots of rewards) [view]
-Customize Battle Effects (Hero statue, Recall effect, Killing border) [view]
-Ban Pick Mode (Rank Applied at Platinum and above in ranked matches) (Test in Server Asia)
Function Adjustments
-Closed Season Quest temporarily because of BUG. Skin "Morgan, Doom Tempest" moved to level 30 of Battle Pass.
-New items added into Lucky Draw: Hero statue, Recall effect, Killing border (including trial cards)
-Adjusted purchase gems
-Weekly Free Heroes (Player level increases the number of free heroes)
Optimize UI and Prompts
-Hero Setting Interface
---
►【New Hero Arrived】
------- Elros- [Royal Elf ] ------- (This hero is in Lucky Draw)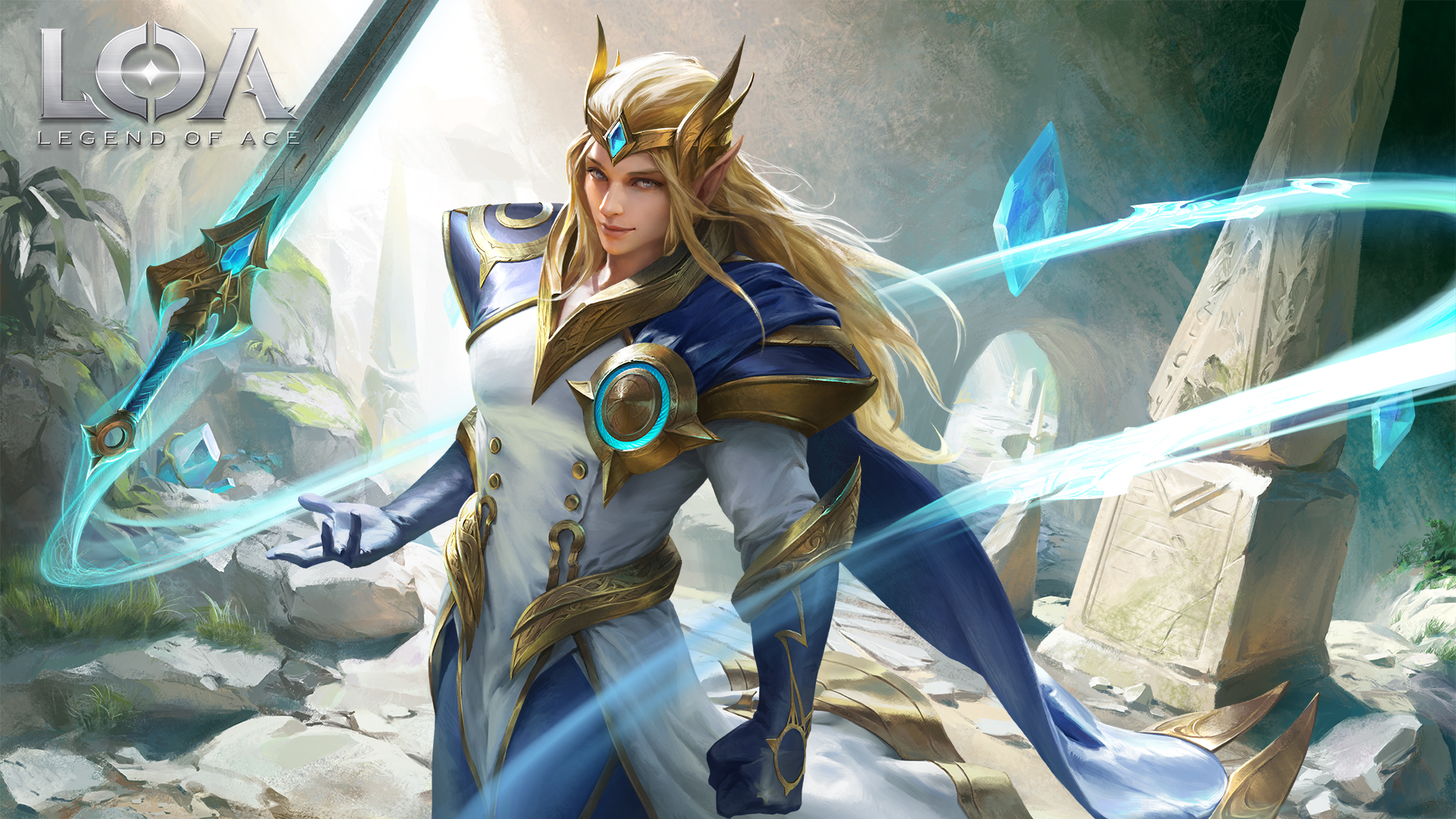 Introduction of skills:

ATTACKS [Sword Mastery]
Deal 70(+0.5ap) damage and refreshes the duration of the [Sword Mark].
This ranged attack is taken as melee attack.

PASSIVE [Sword Mark]
Deal damage to enemies 5 meters away and inflict a [Sword Mark] on them. If two [Sword Marks] are on the same target, consume them and deal 20(+10*Lv)(+0.4ap) extra damage.

SKILLS1 [Sword Flow]
Cast a flow of slashes in an arc, dealing 100/130/160/190/220/250(+0.8ap) damage.
Use it again within 3 seconds to cast another arc from the right, which deals the same damage.
SKILLS2 [Realm of the King]
Knock back nearby enemies, dealing 120/150/180/210/240/270(+0.7ap) damage, and reducing their speed by 30%/33%/36%/39%/42%/45% for 1.5 seconds.

SKILLS3 [Rage of the Elf]
Applies the blood of the Elf, dealing 300/450/600(+0.9ap) damage to the front line and stunning the enemies for 0.8/0.9/1 second.
---
New Skin:
-Elros, Taboo Pledge
►【Hero Balance Adjustments】

-Brynhild, Valkyrie
Basic Health from 1010->910
[Heroic Charge]
Cooldown from 13/12.5/12/11.5/11/10.5 -> 15/14/13/12/11/10
[Mighty Blows]
For God state, ignore 50% armor -> 35% armor

-Odysseus, Shadow Shooter
Attack Distance from 5 meters-> 4.5 meters
[Mighty Spikes]
Cooldown from 8.5/8/7.5/7/6.5/6 -> 11/10/9/8/7/6

-Hela, Queen of the Underworld
[Soul Ferry]
Restore Hela by 12%/15%/18%->20%/25%/30% of Missing Health.
[Rage of Fenrir]
The duration of effect from 5s->8s

-Oakley, Swallow Shooter
[Night of Bullet] rework
After using abilities, gain 10(+0.5*Lv)% Attack Speed for 4s. (Up to 2 times)
[Gorgeous Bullets] rework
Take aim, snipe in the target direction, dealing 100/130/160/190/220/250(+1.0ap) damage and triggering attack effects. While attacking heroes, gain Movement Speed bonus for a short time.
[Combat Roll] rework
Roll towards target direction and reset [Fancy Shooting].
[Cheat Shooting] rework
Firing 12 shots in the target direction. Each shot damaging the enemies it hits for 50/100/150(+0.4ap). Critically strike deal 150% damage.
[Refit Lv15->Lv1] rework
[Fancy Shooting] regard as Ability damage.
[Penetrate Bullet Lv5->Lv3] rework
[Night of Bullet] Changes to: When hitting enemy heroes, -2% of target's Armor for 4s. (up to 8times)

---
Follow us on Facebook, Twitter, for the latest news from the team.
Thank you for your support