The Miko of Sanzu River
Higanbana
solders
Higanbana is a quiet receptionist. Every day, she carries a lantern by the Sanzu River to guide the ghosts to the underworld. Legend has it that her smile can make people forget all troubles. But people always see a calm face.
In the Sanzu River, the sailing ghosts still retains the memory of the previous life, and these memories are continuously inhaled into the lantern to keep it burning. When they reach the end, they forget the sorrows and joys of their past lives and enter reincarnation.
There are too many mysteries surrounding this mysterious ferryman. Where is she from? Why stay here? How long has she been here? It is said that she once had a loved one, and the two of them made a vow to stay together forever, regardless of the rules. But later, the god of heaven learned about the affair between the two and cast a severe curse. In order to separate the two forever, Higanbana's beloved was punished and never able to enter the reincarnation, so he could only watch Higanbana's memory erased and become a receptionist who never knew what she was waiting for.
4900

HEALTH POINT

1800

magical value

0

Attack

0.85

Attack speed

500

Attack range

340

Moving speed
ATTACKS
PASSIVE
SKILLS 1
SKILLS 2
SKILLS 3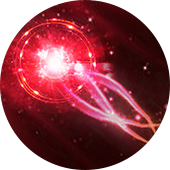 Flower of Exploration
Basic Attack deals (+30% Attack Power) damage.

Shore Flower
When nearby units are killed, there is a chance to drop Souls, and collecting Souls will enhance the skill effect of Higanbana. She herself can collect Souls. When she collects Souls, she recovers 100(+10* Level) mana, adding 30(+ Level*2) EXP, and if she doesn't take damage within 5 seconds, she will get 20% bonus movement speed for 4 seconds. Every 8 seconds, there will be a Flower around Higanbana. When the Flower exists, the basic attack becomes Flower Dance, and the Flower flies to the enemy and deals additional 300(+40% Attack Power) area damage. Souls will enhance Higanbana's Flower Dance, each increase Flower Dance 4 damage. When Souls reaches 5/30/60/85/100, the target hit by Flower Dance will be slowed by 25/35/45/55/65% for 1.5 seconds When Souls reaches 10/40/70/90, the flower can store 2/3/4/5 When Souls reaches 20/50/80/95, the spawn time is reduced to 7/6/5/4 seconds When Souls reaches 45, the attack distance of Flower Dance increases 2 meters

Beacon
Higanbana hurls a lantern in the selected direction, dealing 600/720/840/960/1080/1200(+60% Attack Power) damage and knocking back enemies in the path. When the lantern reaches the end, it will track nearby enemies and explode, dealing 600/720/840/960/1080/1200(+60% Attack Power) area damage and 40% slow for 2 seconds. Souls will enhance Beacon When Souls reaches 15, the lantern will be knocked up for 0.5 seconds when it explodes. When Souls reaches 55, the lantern will get 2 charges.
10/9.5/9/8.5/8/7.5
Cooldown

Soul Altar
Higanbana can place two altars one after the other, and the altars start to activate after placing the two altars. After the activation is successful, the units in the altar area will be teleported to another altar, and the activation time will increase with the teleportation distance. The first altar can be destroyed before activation is successful. Souls will enhance Soul Altar. When Souls reaches 25, the teleported allies gain 40% bonus movement speed and a shield that can absorb 800/960/1120/1280/1440/1600(+80% Attack Power) damage for 3 seconds. When [Soul] reaches 64, the maximum teleport distance increases.
300/315/330/345/360/375
Magic
30/27/24/21/18/15
Cooldown

Rebirth River
Opens an underworld area for 7 seconds. Allied heroes who died in the area can be resurrected for the duration. After resurrection, they will be haunted by ghosts and suffer true damage equal to 10% of their maximum health per second. Soul will enhance Rebirth River. When Soul reaches 35 layers, allies in the area will gain 10/20/30% of the ATK, DEF and HP limit of Higanbana. When Soul reaches 75 layers, all ghosts disappear after the area is closed for 2 seconds, and the hero returns to normal.